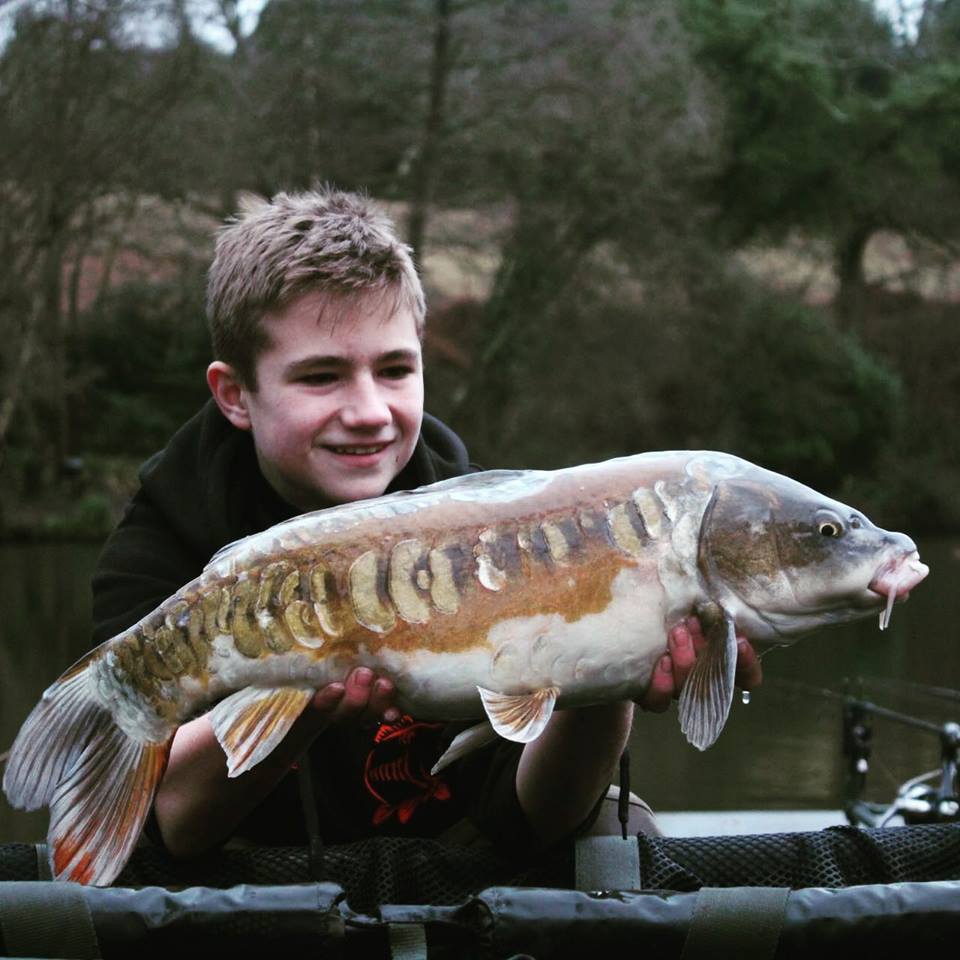 ****** CONSULTANT CATCH REPORT ****** 03/01/18

Consultant Lewis Applegate battled against the weather and got out one last time before going back to school and wow did he opened his 2018 account in style with this ghosty koi.
Lewis dropped in for a 24hr session with his dad on his favourite winter day ticket venue between the pair they bagged over 20 carp with Lewis finishing one ahead of his dad
👍
Lewis was using his size 6 at-curves and using small solid bags.
What an amazing session guys well done and looking forward to 2018
🎣
🎣
🎣
🎣//
******CATCH REPORT ****** 28/12/17
A few words from Team Member Lewis Coombes​ on his Christmas common.
View the short clip in the comments 🎣🎣
We fished gold valley big lake as we thought it'd be good for a few runs, but we were very wrong! the lake had a lid on it a few days ago and although the weather was extremely mild the water was still very cold, we had a few liners but nothing came of it other than a bream, originally i was fishing tight to the island but noticed that i was getting pick ups on both rods so i dropped the rods back a rod length and a half and bingo! an absolute screamer right at the end of the day followed by the most ridiculous fight which took me four swims down the lake!! finally i managed to land this beautiful 21lb 8oz christmas common!
Well in Lewis congrats mate can't beat a Christmas Carp earned it mate 🎣🎣🎣🎣
© Copyright Assassin Tackle